Equipping the Saints Series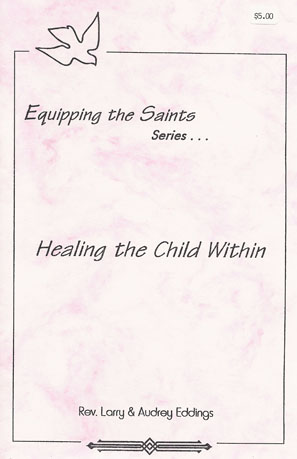 Healing the Child Within
By Larry and Audrey Eddings

Excerpt
The young woman was extremely agitated and obviously upset as she pushed my grocery cart to the car. I asked her if something was wrong.
Her decisive answer was, "Yes! There is! The last customer for whom I carried groceries had just picked up a brand new puppy for their kids and they were excited for me to come see it. It was the cutest little bundle of fur and I was really enjoying petting it. But as it began to lick my hands and chew on my fingers, I began to tremble. Then a wave of fear washed over me. I felt terrified! I threw the puppy back to them and ran all the way back to the store."
Cost: 5.00 each
TOTAL PURCHASE:
_____ items for a total cost of $_________.___
Shipping is included in price of each item.
Name:___________________________________________________
Address:_________________________________________________
City:___________________________ State:_____ Zip:________
Telephone:(_____) _____ - __________
WIND OF THE SPIRIT MINISTRIES P.O. Box 175, Silverdale, WA 98383
(360) 692-9813 Monday-Thursday mornings Pacific Time
Jean Seelow & Peg Brown

Rev.: 2 March 2011