Workbooks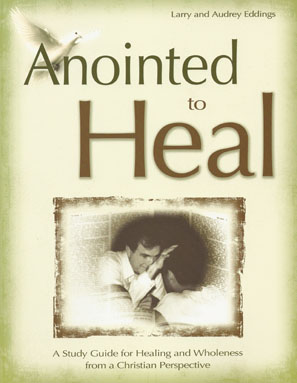 Anointed to Heal
By Larry and Audrey Eddings

Table of Contents
"In Anointed to Heal, Larry and Audrey Eddings unfurl the crucial work of healing ministry like a beautiful sail on the towering mast of the cross. Because of their extensive experience, this guidebook has the capacity to navigate us through what can easily become the troubled waters of healing ministry and into the current of God's will. Students should expect to be equipped with the theology, skills, and dispositions needed for healing ministry. May the wind of the Spirit continue to move this work forward."
-John David (J.D.) Walt, Jr.
Cost: each
TOTAL PURCHASE:
_____ items for a total cost of $_________.___
Shipping is included in price of each item.
Name:___________________________________________________
Address:_________________________________________________
City:___________________________ State:_____ Zip:________
Telephone:(_____) _____ - __________
WIND OF THE SPIRIT MINISTRIES P.O. Box 175, Silverdale, WA 98383
(360) 692-9813 Monday-Thursday mornings Pacific Time
Jean Seelow & Peg Brown

Rev.: 2 March 2011